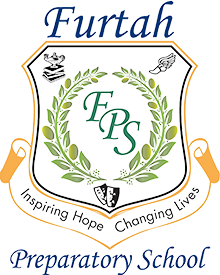 FPS International
Willkommen Bienvenue Bienvenidos Welkom Dobro došli Oso oseyo Huan yin Dobrodoshli Dobro pozhalovat Witajcie Benvenuto Velkomin Khosh aamadid Velkommen Merhaba Yo koso Swaagatam Sushri akal Välkommen Kalos orisate Bem-vindo Yin dee Velkomen Tervetuloa
At Furtah Preparatory School, we value the education of our students, not only in the classroom, but also in life. We believe that exposure to other cultures and languages is an inherent part of learning to be a world-class citizen, and we welcome the opportunity to allow students from all parts of the world to study together. Our international students are highly involved in our academic programs, sports, and fine arts alike. We welcome them as a part of our family community.

Our international population has consisted of students from China, Columbia, Croatia, Cyprus, El Salvador, England, Ethiopia, France, Germany, Guatemala, Japan, Korea, Latvia, Montenegro, Russia, Serbia, Spain, Switzerland, and Turkey.

To apply to FPS, international students should complete the Student Application, pay the application fee, and submit the application. The following items must be submitted online via the application:

*Passport

*Birth certificate (translated)

*Immunization record

*Official Transcript (translated)

* Math & English Recommendations (you may also submit a General Recommendation, if desired)
FPS does not currently require the TOEFL test, although we welcome those results if you have taken the test. FPS does expect international students to have English proficiency.
FPS does require all international students to have health insurance. Natural families are responsible for all medical fees associated with the student's needs. If you are in need of health insurance, one company we recommend for international students is ISO International Student Insurance.
During the application process, our international director will meet with the candidate, parents, and/or agency for further assessment and to discuss tuition & housing (often with a Skype call). Once all the documents are received, the FPS Admissions Committee will review the application and records. If accepted, you will receive an email with the steps required to complete enrollment. Part of enrollment will require a deposit towards tuition.
Once enrollment is complete, the Business Manager will contact your family and/or agency with a tuition plan. Once the full down payment is received, the I-20 will be issued. The I-20 will be emailed to the student and will be sent via International Mail to the student's address provided on the application.
Please note that students will have 30 days from the first date of attendance to submit an up-to-date immunization form (Georgia DHR Immunization form 3231).

Feel free to contact our admissions team at admissions@furtahprep.org with any questions through this process.

FPS is authorized under Federal Law to enroll nonimmigrant alien students.