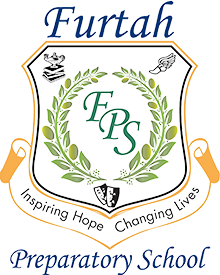 Latest News
You can always find our Yearly Calendar link on the bottom of our home page :)

Thanks to Nothing Bundt Cakes Woodstock for pampering all the faculty with delicious little bundlets. We're also so happy that Ms. Tolbert won the drawing for cake for a year--a wonderful treat for an amazing teacher!

You are already paying income taxes to the state. Why not redirect some of those taxes to provide Georgia children with Georgia Student Scholarship Organization? We partner with Georgia Student Scholarship Organization, Inc. to provide scholarships that help lower out-of-pocket tuition for our families. This is a 100% Dollar for Dollar Tax Credit, meaning every dollar you donate you get back when you file your tax return! YOU choose how YOUR tax dollars are spent!


Click HERE to submit your GaSSO Tax Credit Pledge online today.

UPDATE: SB 47 passed out of the House Education Committee and will be heading to a full vote in the State House soon. Here is what SB 47 does:

Allowing students who attend a Georgia special needs preschool program to participate in SB10
Expanding the program to allow students with a 504 plan to participate in SB10
Allowing students with special needs who were adopted from foster care to participate in SB10
Allowing students who have previously participated in SB10 to re-enter the program without having to re-apply for eligibility
Creating an appeals process allowing parents to fight for more accurate funding under SB10

Consider reaching out to your lawmakers directly or through this form provided by GeorgiaCAN: https://p2a.co/xkLty5N

Furtah Preparatory School will make every effort to be open whenever possible. There will be days, however when weather conditions will make travel to and from school unsafe for both students and staff. As a rule, we will follow Cherokee County schools on the first day of a weather event. We will make every attempt to get our individual school information out to all local news stations. On the second and subsequent days of a weather event, please look for Furtah specifically as we will follow our own schedule. If a school day is to be shortened or canceled, the announcement will be made by the major television station WSB-TV Channel 2. If no announcement is made on the television or radio, the school will be open. We will also post weather related closing and delays on our official Facebook page and here on the website.

News Article from November 15, 2013 – Furtah Preparatory School, a non-profit secondary education institution in Acworth, Georgia, has been recognized by the United States Department of State for its very successful participation in the Medallion Program Partners for Global Diplomacy, a youth exchange program to promote mutual understanding, respect and tolerance for future generations of global leaders, in cooperation with ASSE, the world leader in international student exchange programs.

Mr. Fred Furtah, headmaster at Furtah Preparatory School, said, "Working with ASSE, and placement agencies, we have international students from China, Serbia, Montenegro, France, Switzerland, Germany and other countries graduate from our high school and go on to colleges or careers in the United States, or return to their home countries as more well-rounded global citizens." "We also have graduates who earn scholarships at universities in academics, arts and athletics, including a recent graduate now on the Georgia Bulldogs basketball team," he said.

International students attending Furtah Prep live with a host family and gain high school foreign language education along with the social and cultural experience of new friends in a new country. Families that host an international student learn about the background and customs of their visiting student, who are disciplined, focused, well-behaved guests that stay for one school year, from early August through the end of May. They participate in the host family's normal daily activities when they are not studying.

Host families do not need to have a student at Furtah Prep to have a student in their home. They provide a separate bedroom, a place for the child to study, a seat at the table, and transportation to and from school and school events. In some cases, international students can provide a small stipend to the host family to help with room and board. "Studying in America is a dream for many students overseas, which can be fleeting if they cannot be placed with a host family for one of their high school years. The host family fills a place of honor in the lives of these children because they help a child fulfill their dream," said Headmaster Furtah.

Furtah Prep serves children in the geographic area from Cartersville in the northwest to Dallas in the southwest to Roswell on the southeast and Canton in the north, including the cities and towns of Woodstock, Marietta, Acworth, Emerson, White, Holly Springs, Sandy Plains, Powder Springs and many of the communities in Cherokee, Bartow, Paulding and Cobb Counties. It also has students from China, Serbia, Montenegro, France, Switzerland, Germany and other countries around the world.

News article from August 28, 2013 – Furtah Preparatory School, a non-profit secondary education institution in Acworth, Georgia, has been lifting the reading skills of middle and high school students using Reading Horizons, an explicit, easy-to-follow, and multi-sensory approach to decode multi-syllable words and increase comprehension by correctly using phonics for K-12 students. The Georgia Language Arts Adoption Committee recently selected Reading Horizons as one of the preferred titles for reading instruction and intervention for Georgia Public Schools.

Mr. Fred Furtah, headmaster at Furtah Preparatory School, has been using Reading Horizons for more than 20 years to successfully change the reading skills of students. "More than two-thirds of high school graduates are not reading at their grade level due to an undecoded reading difficulty that was not discovered early enough. As a result, they will struggle in college and careers, and their vocabulary and self-confidence may be more limited than their peers."

Reading is the basis for language arts, history, science, mathematics, writing, vocabulary and even general speaking skills. As the child moves to higher grade levels where reading and comprehension demands increase, their performance decreases and their self-worth declines. A student with a reading issue generally performs poorly on tests, struggles with homework, can be inattentive or even disruptive in the classroom, and may exhibit many anti-social behaviors in public or at home. As their internal frustration and feelings of incompetence or inadequacy spill out in vocal or even physical outbursts, they may exhibit a general lack of cooperation and frequent rebelliousness, or a withdrawal from social interaction entirely.

"What you will typically see when you are working with students and Reading Horizons are increased confidence levels in class, increased fluency, and more accurate spelling. These kinds of results will be critical to the success of the Common Core Curriculum in Georgia," Furtah said. "It is why we are able to help children with learning differences succeed at Furtah Prep, so they can go on to successful careers, college or military service."

Reading Horizons originated in the 1970's with Mrs. Charlotte Lockhart when she published Discover Intensive Phonics for Yourself. Reading Horizons partnered with Lockhart in 1984 to develop the PC-based program, and acquired the rights to the full curriculum in 2001 after Mrs. Lockhart's passing. Mr. Furtah worked with Mrs. Lockhart at Lockhart Academy in the 1990's and founded Furtah Preparatory School in 2001 where Reading Horizons is used for all enrolled students that struggle with reading.