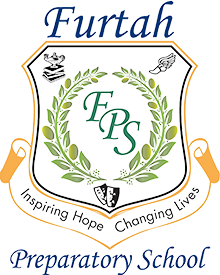 Latest News
Order your graduation gear by November 18th to get the best pricing of the year.

Visit the Herff Jones site for more details!

The gray skies didn't keep our FPS spirit down as we celebrated the tennis team heading to Macon for the State Tournament.

You are already paying income taxes to the state. Why not redirect some of those taxes to provide Georgia children with Georgia Student Scholarship Organization? We partner with Georgia Student Scholarship Organization, Inc. to provide scholarships that help lower out-of-pocket tuition for our families. This is a 100% Dollar for Dollar Tax Credit, meaning every dollar you donate you get back when you file your tax return! YOU choose how YOUR tax dollars are spent!


Click HERE to submit your GaSSO Tax Credit Pledge online today.

Furtah Preparatory School will make every effort to be open whenever possible. There will be days, however when weather conditions will make travel to and from school unsafe for both students and staff. As a rule, we will follow Cherokee County schools on the first day of a weather event. We will make every attempt to get our individual school information out to all local news stations. On the second and subsequent days of a weather event, please look for Furtah specifically as we will follow our own schedule. If a school day is to be shortened or canceled, the announcement will be made by the major television station WSB-TV Channel 2. If no announcement is made on the television or radio, the school will be open. We will also post weather related closing and delays on our official Facebook page and here on the website.