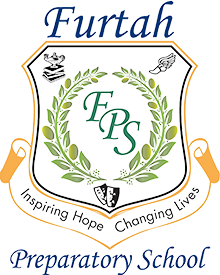 Latest News
As a reminder, fall break is September 18th-22rd. Have a safe & fun break--we'll see you back on September 25th!

Senior students & parents, this year will fly by. Please make sure to order your cap and gown now by visiting https://atlgrad.com/

You'll click on Shop Senior Graduation Products and find the option you desire. All seniors MUST purchase at least the Cap, Gown & Tassel (this is $82). If you don't desire any of the packages, you can look below the packages and select Shop Individual Items. On the second page of options, you'll see "Cap, Gown, & Tassel Unit" for selection. Select our school, enter your information, and then add to cart. You will then View Cart to check out.

We've added a student holiday on November 6th (for staff development). You can click on the updated student calendar below:

Student Calendar for 2023-2024

K-11 Picture Day is September 12th (Retakes will be on October 17th)

You can pre-order pictures online for best pricing and ship to home. The link to order kindergarten through 11th grade pictures is: https://armetrice-photography.hhimagehost.com/V2/Home/LoginConsumer?EK=244058

SENIOR Picture Day is on October 17th (look for more information to come out specifically for the seniors, as they'll have different packages & pricing)

Our chess team placed 4th overall at the GISA high school state tournament this Tuesday. We just started the chess club this school year, so it's outstanding to come so far in just a matter of months. We can't wait to see how our chess players (returning and new) do next year! Congrats to all the students! Thanks to our chess instructor from OrthoChess, the international chess master, Carolina Blanco.

Furtah Preparatory School will make every effort to be open whenever possible. There will be days, however when weather conditions will make travel to and from school unsafe for both students and staff. As a rule, we will follow Cherokee County schools on the first day of a weather event. We will make every attempt to get our individual school information out to all local news stations. On the second and subsequent days of a weather event, please look for Furtah specifically as we will follow our own schedule. If a school day is to be shortened or canceled, the announcement will be made by the major television station WSB-TV Channel 2. If no announcement is made on the television or radio, the school will be open. We will also post weather related closing and delays on our official Facebook page and here on the website.