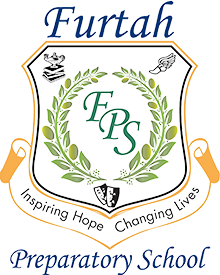 Mission, Philosophy & Overview
MISSION STATEMENT
Inspiring Hope - Changing Lives
Frederick J. Furtah Preparatory School strives to inspire hope in every student, with regard to academic, social, physical, and creative achievement. Furtah Prep's core belief is that hope is vital to a child's success; therefore, by providing that hope, we are able to unlock the potential in every child and to change lives.
OUR PHILOSOPHY
Frederick J. Furtah Preparatory School is a place where diversity is valued and learners who think outside the box are embraced. We are committed to helping all children excel through intellectual, creative, and physical development. By providing innovative teaching approaches in the learning environment, teachers encourage students to discover their own unique talents.
Parent involvement and support is essential to the achievements of each student, as well as the school itself. Working together as a community promotes success.