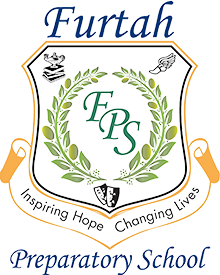 Mission & Philosophy
MISSION STATEMENT
Inspiring Hope - Changing Lives
Furtah Preparatory School strives to inspire hope in every student, with regard to academic, social, physical, and creative achievement. Our core belief is that hope is vital to a child's success; therefore, by providing that hope, we are able to unlock the potential in every child and to change lives.
OUR PHILOSOPHY
Furtah Preparatory School is a place where diversity is valued and learners who think outside the box are embraced. We are committed to helping all children excel through intellectual, creative, and physical development. By providing innovative teaching approaches in the learning environment, teachers encourage students to discover their own unique talents.
About Our Founder
Frederick J. Furtah received his Bachelor of Science degree in Speech Pathology from Eastern Michigan University and his Master of Arts in Behavior Science from the University of Michigan. For eight years he worked with a wide range of students at the Yorkwoods Center, being promoted to the Administration Department during his stay. Subsequently, after moving to Georgia, he worked in Cobb County Public Schools for two years.
In 1981, Mr. Furtah established a reading clinic for children and adults, currently operated as The Center for Reading Development. His technique is based on the uniqueness of the multi-sensory phonics method developed by Charlotte F. Lockhart. Seeing the need for reading education to go further, and at the request of parents, Mr. Furtah decided to open a school dedicated to teaching reading. Thus, Frederick J. Furtah Preparatory School was founded in January 2001.
Since that time, nearly 90% of all graduates have enrolled in college. In addition, many students have received academic, athletic, art, and drama scholarships. Some have entered successful military careers or have established self-run businesses. Many come back here to give thanks and support for the encouragement they received as children, and now we're even starting to see children of prior students come through the doors of FPS.