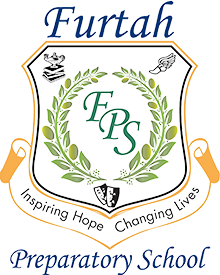 Middle School Curriculum
Learn from yesterday, live for today, hope for tomorrow.
The important thing is not to stop questioning.
-Albert Einstein
The Middle School curriculum at FPS is designed to meet the unique educational and psychological needs of students making the transition from childhood to adolescence. Our Middle School students are ready to be challenged in new ways as they begin to assert greater independence in learning, and we are here to offer that challenge.
Our mission is to inspire each student to love learning. We aim to pique the students' intellectual curiosity in an atmosphere where creative problem-solving skills are valued and every opinion is given respect. We want our Middle School students to begin to explore and make connections between the ideas taught in all their academic subjects. We follow the Georgia State Standards, based more on the students' academic levels rather than grade level, each student is placed in an environment appropriate to his or her needs.
We also emphasize the importance of cooperative learning as they form friendships with their classmates. Because we believe social skills are key as students continue their development into young men and women, we encourage their abilities to work side by side as well as individually on academic projects. As they progress towards high school, they are equipped to understand and further explore increasingly complex subject matter with the support of caring teachers.