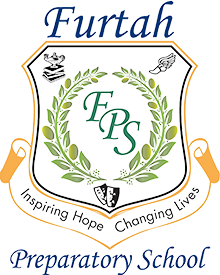 International Students
Willkommen Bienvenue Bienvenidos Welkom Dobro došli Oso oseyo Huan yin Dobrodoshli Dobro pozhalovat Witajcie Benvenuto Velkomin Khosh aamadid Velkommen Merhaba Yo koso Swaagatam Sushri akal Välkommen Kalos orisate Bem-vindo Yin dee Velkomen Tervetuloa
Welcome to Furtah Preparatory School! At FPS, we value the education of our students, not only in the classroom, but also in life. We believe that exposure to other cultures and languages is an inherent part of learning to be a world-class citizen, and we welcome the opportunity to allow students from all parts of the world to study together. Our international students are highly involved in our academic programs, sports, and fine arts alike. We welcome them as a part of our family community.
Our international population has consisted of students from Brazil, Bulgaria, Chile, China, Columbia, Croatia, Cyprus, El Salvador, Ethiopia, France, Germany, Guatemala, Japan, Korea, Latvia, Macedonia, Montenegro, Nicaragua, Panama, Russia, Serbia, Spain, Switzerland, Turkey, and the United Kingdom.
Our International Student Handbook has all the information necessary to your understanding of being an international student at FPS. Please remember that you must get any travel approved ahead of time by Mrs. Galloway (in person or via email), and it may also require approval by the principal and athletic director. (This includes during school breaks.)
If you are interested in joining FPS as an international student, please visit our international admissions page.
International Student Handbook