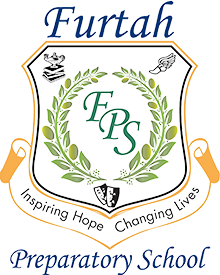 Job Opportunities
Furtah Preparatory School maintains a pool of qualified candidates for teaching and staff positions, including substitute teachers. If interested, please complete an application and forward your resume to:
Furtah Preparatory School
5496 Hwy. 92
Acworth, GA 30102
You may also Email your resume to the office at office@furtahprep.org, or efax it to 404-921-0967.
In order to work at FPS, you should encompass the following traits:
•Energetic
•Flexible
•Spirited
•Supportive of the school
•Supportive of the students
•Willing to learn new ideas about teaching
•Willing to continue your learning in and outside of the classroom
•Creative
•Willing to be a leader in and outside of the classroom
•Innovative
•Inspiring

We are always excited to meet new applicants. If you have applied with us before and it has been more than a year, please resubmit your application.