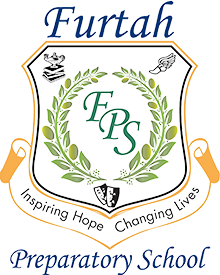 Making FPS Affordable for Your Family
Furtah Preparatory School is a 501 (c)(3) nonprofit organization and is not supported or sponsored by any particular organization, and operates solely on tuition, fees, and the contributions of our families and supporters.
We understand that in this economy, some families might find it difficult to afford full tuition. At Furtah Preparatory School, we expect that your family will give your child's education a very high priority in your financial planning. Therefore, it is our expectation that every family will examine their own resources or secure other avenues of support prior to seeking financial assistance. However, we also do all that we can to help you find avenues to make that education accessible. We utilize the following programs to help make FPS affordable:
Payment Plans — Tuition can be broken out into 10 monthly payments, typically August to May. We are happy to review requests for 11 or 12 month plans as well.
Discounts — We provide discounts for siblings, full payment, and utilization of a tuition management program (if making monthly payments).
FPS Scholarships — We are happy to review requests through FACTS Financial Aid (click on Parent Login and Payment Plans/Financial Aid).
GSNS (also known as the SB10 or SB47 plan)— We participate in the Georgia Special Needs Scholarship program and accept your student's funds towards tuition.
GaSSO — We encourage scholarship applications for the Georgia Student Scholarship Organization. Donations to the program are appreciated, as it can save money on your taxes while also helping fund scholarships for FPS students. Scholarship applications are open from January 1 to May 1 each year for re-enrolling families. New families may apply during the application process up to 30 days after acceptance.
Refer-a-Family — This program provides a $500 credit towards tuition for each family referred, up to 10 families per year!
Path 2 College 529 Plan — It's easy to have your funds sent to FPS, either monthly or in a lump sum.
Education Loans — We recommend a few companies, but there are certainly others that offer private education loans.