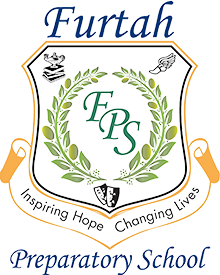 Creativity is contagious. Pass it on.
-Albert Einstein
Exposure to the arts is a fundamental part of the Furtah Preparatory School experience. We want students to view themselves as creative in all aspects of their lives, and we emphasize the creative arts as a way for them to find inspiration.
Furtah Preparatory School strives to teach students an appreciation and enjoyment for the visual arts by stressing the elements of art, principles of design, and art history through an emphasis on the production of their own art work and exposure to the world of art.
Our comprehensive art program begins in 1st grade and allows High School students the opportunity to take Advanced Art classes under the leadership of Renee Boulee. Second and Third year advanced art students have the opportunity to produce a portfolio and visit Savannah College of Art and Design (SCAD) for inspiration for their future.
Student artwork can be seen throughout the entire school and showcases the talent and achievements of all artists, big and small. Come see what they have accomplished!
Advanced Art students are working hard on their entries for the 32nd Annual Congressional Art Competition!
The artwork will be exhibited at the Cherokee Art Center in Canton.
The first place winner artwork will be displayed in Washington, DC in the underground passageway of the Cannon House Office Building of the U.S. Capital.