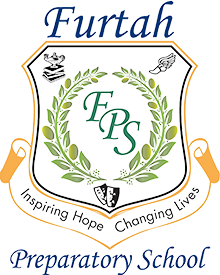 Host an International Student
Becoming a Host Family for an International Student
Furtah Preparatory School in Acworth, Georgia, was recently recognized by the U.S. Department of State for its work in bringing high school students from Europe or Asia to study in America. These students are anxious to improve their English language skills, and many of them want to attend an American university. The biggest stumbling block for these children is a place to live in the U.S.
Furtah Prep works with several international student placement agencies to find households in the local community that are willing to have a student from Europe or China in their home, from the end of August to the end of May. The host family does not need to have a child attending Furtah Prep or even children in the home. They simply need to provide a welcoming atmosphere, a bedroom for the child, a place for them to study, a seat at the dining table, and the ability to ensure they get to and from school and school events. Some visiting students can afford to pay a small stipend to the host family to help defray the cost of food.
Families who have brought an international student into their home often develop a warm and wonderful relationship with them, learning about the student's home country, traditions, food and experiences, while sharing about the host family's history, their town, community, state and the USA. The weeks and months can pass quickly until it is time for the student to return to their home country. Many international students return the following year and request to rejoin their host family if the host family is willing.
If you wish to consider becoming a host family, please contact Furtah Prep. It requires very little paperwork and just a quick visit in your home by the placement agency so they can add you to our host family roster. We will walk with you through the process, including the exciting time when you are notified of the air travel plans of the student and when you will be picking them up at the airport.
We hope you will consider opening your home and bringing in a child who deeply desires to improve their English and study here in the United States. If you have any questions, or even an inkling that you might want to consider being a host family, please call us now. We are always looking for more host families; there are never enough. The dreams of studying in America for many students in Europe or Asia will go unfulfilled because not enough host homes are available, and they will complete high school before a door opens to them. Then, it will be too late.
Please consider becoming a host family today, and make an international child's dream come true. Join the Furtah Prep Family of Host Families by calling us at 678-574-6488, and learn how easy it is and how rewarding it can be.
TESTIMONIAL - The Grady Family; Class of 2014, Class of 2015
"The most excited ones to opening our home to an international student were our children. We were blessed to have a wonderful Chinese girl in 2012, and a wonderful Turkish girl in 2013. Our children took a greater interest in China and Turkey because they had someone in the home from those countries. Suddenly, a 'foreign' country wasn't so 'foreign' anymore. And, students from all over Europe and Asia attend Furtah, making the world a smaller place and school friendships a larger experience. We would encourage any family to become a Host Family, even if you don't have children in the school or in your home. It means so much to these bright, young students, and you quickly become part of their extended family."