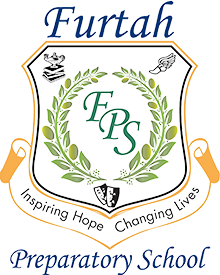 Application Process
(International Students, please see the International page.)
Step #1: Make an Online Inquiry and provide your basic information. You will receive a confirmation email that includes directions on setting up a tour.
Step #2: Schedule a Visit (Tour/Interview). Tours can be set up by calling the front office at 678-574-6488. Tours are by appointment only and will include a meeting with the principal. If applicable, please bring any pertinent student records, such as an IEP or 504.
Step #3: Schedule a Shadow Day. After your initial tour, please call the office at 678-574-6488 to schedule a shadow day for your student. Students interested in Furtah Preparatory School are required to shadow another FPS student during a school day of your choice (before an admissions decision will be made).
Step #4: Complete the Application Process:
Complete the Student Application, pay the application fee, and submit the application.
Before an applicant can be considered for admission, the following items must be submitted. The application will have a place to enter the emails of the individual submitting items, and those emails (sent after application submission) will have links for uploading the files.

*Records release form

*Birth certificate, social security card, & immunization record

*Report Card (for applicants entering 2nd-9th grade)

*Transcript (for applicants entering 10th-12th grade)

* Recommendations if requested - Math, English, or General Recommendations

* Discipline record, if applicable

* IEP, 504, & SB-10/SB-47 forms, if applicable
Once all the documents are received, the FPS Admissions Committee will review the application and records.

The parent will be notified of the decision of the FPS Admissions Committee.