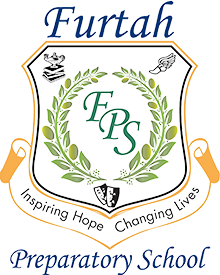 Application Process
Step #1: Make an Online Inquiry
Step #2: Schedule a Visit: Book your tour on our Principal's Calendly or call the Office at 678-574-6488
Tours of the campus are private and by appointment only. Following the tour, time will be allotted for a meeting/interview with the headmaster.
Step #3: Schedule a Shadow Day
Students interested in Furtah Preparatory School are welcome to shadow another FPS student during any day of the week. Following the campus tour, please stop by the office or call 678-574-6488 to schedule a shadow day for your student.

Please note: Any student wishing to be considered for admission is required to shadow before the Admissions Committee meets.
Step #4: Application Process
Before an applicant can be considered for admission, the following items must be submitted online via the application:

*Records release form

*Birth certificate, social security card, & immunization record

*Report Card (for applicants entering 2nd-9th grade)

*Transcript (for applicants entering 10th-12th grade)

* Recommendations as requested - Math, English, or General Recommendations

* Discipline record, if applicable

* IEP, 504, & SB-10 forms, if applicable
Once all the documents are received, the FPS Admissions Committee will review the application and records.

The parent will be notified of the decision of the FPS Admissions Committee.