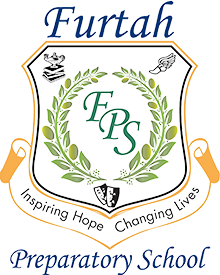 Individual commitment to a group effort--that is what makes a team work, a company work, a society work, a civilization work. -Vince Lombardi
Member of GISA Region 5AA
Furtah Preparatory School is committed to educating the whole student- mind, body and spirit.
We view athletics as part of that education because athletics gives students the opportunity to develop their abilities and interests, and challenge themselves at the highest levels. Student-athletes at FPS learn what it means to cooperate with others and develop leadership.
We're proud to offer students a wide range of athletic programs for boys and girls including volleyball, basketball, soccer, and tennis.
Furtah Prep competes as a member of GISA Region 5AA and also competes against both public and private GHSA schools
Basketball Region and State Champions 18-19 and 19-20
GISA 2017-2018 4AA Varsity Basketball Region and STATE CHAMPIONS
GISA 2016-2017 4AA Varsity Tennis Region CHAMPIONS
GISA 2016-2017 4AA Varsity Boys Basketball STATE RUNNER UP
GISA 2016-2017 4AA Varisty Boys Basketball REGION CHAMPIONS
AAC 2016-2017 Region and STATE Soccer CHAMPION
GISA 2015-2016 4AA Girls Tennis STATE CHAMPION
GISA 2015-2016 4AA Boys Individual Region and State Champion
GISA 2015-2016 4AA Boys Tennis STATE CHAMPION (perfect season)
GISA 2015-2016 4AA Boys Junior Varsity Basketball Perfect Season
GISA 2015-2016 4AA Boys Varsity Basketball STATE RUNNER UP
GISA 2015-2016 4AA Boys Varsity Basketball REGION Champions
GICAA 2015-2016 4AA Varsity Soccer STATE RUNNER UP
GICAA 2015-2016 4AA Varsity Soccer REGION Champions
GISA 2014-2015 4AA Boys Varsity Basketball STATE CHAMPIONS
GISA 2013-2014 4AA Boys Varsity Basketball REGION Tournament
GISA 2012-2013 4AA Boys Varsity Basketball REGION Champions
GISA 2011-2012 4AA Boys Varsity Basketball STATE Runner-Up
GISA 2007 4AA Boys Varsity Basketball STATE Champions