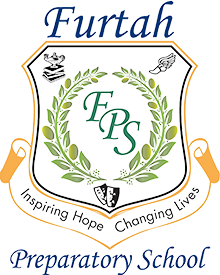 Here at Furtah Prep, we value the lives of our students, not only while here at school, but also what they accomplish beyond our walls. Some have shared their stories via Facebook and email. If you have a story to tell, please send information to office@furtahprep.org.
Jessica Craven- Valedictorian, class of 2007- Jessica is attending Georgia Southern University and is majoring in Psychology.
Ashley Heinen- Valedictorian, class of 2005- Ashley graduated Cum Laude from Kennesaw State University with a B.S. in Political Science and currently works for a law firm in Marietta.
Lauren Coleman- class of 2008- Lauren is studying at Reinhardt College and is one of the first Theatre Majors as Theater is a new addition to the school's major programs. Lauren was involved in two productions her sophomore year. She has made the Dean's List several times, and currently has over a 3.6 GPA. Lauren is also considering a minor in Art.
Brad Gandy- class of 2008- Our resident drummer, Brad gave typical college a shot and attended Georgia Highlands College for two semesters. Though he did extremely well, Brad always knew music was what made him tick. Brad committed to his band with his friends, and their band became popular enough that they recently finished a tour of the East Coast and New England areas. They have opened shows for nationally and world touring bands, and are planning a complete national tour for Summer 2010. Brad is also now in college studying to be a nurse.
Ashton Rivers- class of 2009- Ashton is currently attending Georgia Highlands College and is maintaining a B average. She sells Avon and is managing a new band in her "spare" time. Ashton intends to transfer to UGA and finish her Psychology degree.
Richard Stargel- class of 2008- Richard joined the US Marine Corps upon exiting high school, and has been serving his country for two years. He graduated from boot camp as a Private 1st Class because of his 2 years in ROTC (over a Private) and was also awarded "Expert Rifleman" pin, which they all strive for. After a month of MCT (or Marine Combat Training) he was assigned to his MOS (or Military Occupational Specialty) for about 4 months of training as a Motor Transport Mechanic. During his MOS training or shortly thereafter he was promoted to Lance Corporal. He was assigned to the 2nd Combat Engineering Battalion as a mechanic.
Richard was chosen out of his entire unit to go to Texas with 2 Non-Commissioned Officers (both in their 30s) to train on MRAPs for 3 weeks. He was the youngest ever to go for this training, where he was certified to return to Camp LeJuene to train his fellow mechanics. Prior to his Battalion's deployment they were sent to AP Hill, VA, where they furthered their combat skills and learned life-saving skills.
He was deployed on October 15, 2009, and 1 week after his deployment, he was again promoted, this time to Corporal, one of the youngest, if not THE youngest corporal at Camp Dwyer. Richard has been on over 25 missions in 4 months of deployment.
Kevin Nezamabadi-class of 2008- Kevin also joined the Marines not long after high school. He is currently stationed at Camp Lejeune in NC, and is a Lance Corporal. He is attached to the Headquarters Unit.
Chase Perry- class of 2008- Chase is yet another one of our graduates who joined the US Marine Corps
Josh Reynolds- class of 2007- Josh, originally from Latvia, graduated from KSU with a commission in the Army.
Chalon Courturier- class of 2008- Chalon is studying Studio Art at KSU and was recently inducted into a sorority.
Megann Sallinger-class of 2007- having received her Associate's degree and playing Fast Pitch softball on a scholarship, Megann now attends Francis Marion in South Carolina, where she also has a scholarship for softball.
JJ Shepherd- class of 2010- JJ is going on to Disneyworld in Florida after having a successful first season at Six Flags Over Georgia in the entertainment industry. JJ won many awards in his short time at Six Flags, and is now going to join the "big leagues". We look forward to many great things, JJ!
Matt Medina- class of 2010- Matt received a drama scholarship for Columbus State University.
James Adams- class of 2010- After receiving the National Yes I Can Award from the CEC (one of only 27 in the nation to receive this award and one of only 3 in GA!), James obtained a scholarship to the University of Alabama to play wheelchair basketball.
Erik Dedrickson-class of 2010- Erik received a baseball scholarship to play at Chattahoochee Tech.
JiYea Roh- class of 2010- Back in her native Korea, JiYea was able to obtain scholarships to colleges.