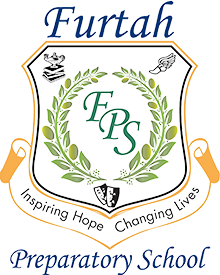 Once you have been accepted, you will need to follow the steps provided on your acceptance email to complete the enrollment packet. No student is considered to be enrolled and cannot attend until the enrollment packet has been submitted and the enrollment fee has been paid.
New Student Enrollment Process (as outlined in your acceptance email):
Access ParentsWeb to complete the online process. This should take approximately 15 minutes to complete. Your information will be saved if you need to quit and come back later.
Go to www.factsmgt.com
Select Parent Log In and click on FACTS Family Portal (ParentsWeb)
If you already have other students at FPS, you can log in with your existing ParentsWeb login

If you are a new FPS family, select Create New Family Portal Account
Enter FPS-GA into the District Code field, enter your email, & click Create Account
You will receive an email from FACTS containing a link that will allow you to create your username and password (link is only active for 6 hours)
Once you have saved your username and password, you can log in

Click on Apply/Enroll in the left menu
Click on the Enrollment/Re-enrollment link and follow the steps
Your enrollment fee is required at the end of the enrollment process (International students will need to make a deposit on tuition)
*It is essential to make sure all information in complete and correct. This information is used in all our communications in the day-to-day operations as well as in case of any emergency. *
Once enrollment is complete, the Business Manager will contact you with a tuition and fee estimate along with options for payment plans. Once that is reviewed, a student enrollment contract will be sent for signature. Once these steps are all complete, a student may attend with the agreed start date. Please note that anyone needing additional immunizations will have 30 days from the first date of attendance to submit an up-to-date immunization form.

Feel free to contact our admissions team at admissions@furtahprep.org with any questions through this process.