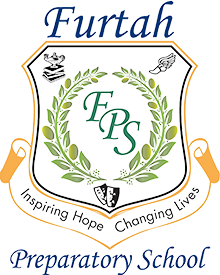 Applying as an International Student at FPS
Please note that all communications, applications, and enrollment are handled by the admissions team (admissions@furtahprep.org).
International Student Application Checklist:
Complete and submit the International Student Online Application

THE FOLLOWING IS NEEDED:
• Completed Application and Application Fee of $25.00 U.S. Dollars.
• Official Transcripts - all submitted transcripts must be official and translated into English.
• Evaluation Forms - Submit Language Arts and Math Teacher Evaluations or Recommendation Letters.
• Student Interview: A personal interview with the applicant via Skype is suggested. Appointments for the interview may be arranged by an FPS team member after the application, fee, and other required forms have been received.
• English Proficiency Requirements (TOEFL or SLEP) - The TOEFL or SLEP test is requested for all international students applying for grades 9-12. To locate a test site near you, please refer to the webiste: www.ets.org/toefl or to the website: www.ets.org/slep. Evaluation of English language skills may also take place during the Skype interview.
Once you have received your Acceptance Letter in order to Enroll do the following:
• Enrollment Agreement and Payment - Enrollment must be submitted with a non-refundable enrollment fee and tuition down-payment of $4,500.00 at the time of enrollment to the Admissions Office via the Business Manager. Please note: this applies to your full tuition payment.
• Notification of VISA appointment - Please note that immigration status must be clearly documented and approved prior to applying in order for children to attend school in the United States. All legal documentation must be submitted with the application, or if applicable, with enrollment.
• Health and Immunization Forms - a Georgia DHR Immunization from 3231 must be on file within two weeks of the student's arrival. Initial immunization forms from the student's country of origin must be presented with the application, translated in English.
STUDENTS MAY NEED VACCINATIONS UPON ARRIVAL. PLEASE CHECK WITH US ABOUT REQUIREMENTS.
• Copy of Current Passport

• Copy of Current Visa/I-20 if applicable
• Copy of Current Health Insurance (natural families are responsible for all medical fees associated with the student's needs) - if you are in need of Health Insurance, one company we recommend for international students is ISOA.

I-20 Issuance:
Please note that an I-20 will not be issued until we receive the following items:
• Your child's application with appropriate legal documentation.
• International Student Information - Name, Date of Birth, Country of Birth, Country of Citizenship, Foreign Address, U.S. Address, Transfer I-20 if applicable
• HOUSING: FPS will assist in identifying and securing an appropriate host family. The international student's family may also be requested to supply the Host Family with a pre-determined living allowance to cover living expenses for each year of enrollment at FPS. To learn more about this fee, please see below.
• Downpayment of $4500.00
Furtah Preparatory School
INTERNATIONAL HIGH SCHOOL STUDENT
TUITION & FEES

Application fee for students without an agency (one time)
$25.00
Tuition
$13,500.00
Enrollment and Tuition Down-Payment Fee for all students- to be paid prior to arrival (applied to tuition)

$4500.00

Annual Host Family Living Expense (divided into 10 monthly payments if not paid in full)
$5,000.00+
Technology Fee
$330.00
Athletic Fees: varies per sport played, paid to FPS Booster Club
from $200-$500
Uniforms - estimate of cost (paid to the company, not the school)
$200.00
Senior Fees (only if graduating with FPS Senior Class)
$300.00

I-20 Fees: May be applied if the school is responsible for a fee for applying for an I-20 or for sending a package overseas.

($65-$150)

International Student Fees (for those who are not listed with an agency)

$3000.00