Meet the Frontrunners
Principal
Employed Since: 8/1/2012
Years Experience At School: 6
Kenyatta Shim- Middle School Instructor, Athletic Department
Ms. Shim, also known as Coach K, has been working at Furtah Preparatory school since August, 2012. She was born and raised in Georgia. Coach K has a Bachelor's of Science degree in Sports and Health Sciences from American Military University and a Masters of Education degree in School Counseling. Coach K teaches an array of subjects, as well as guides the FPS Running Club.
Ms. Shim's goal in science is to create a 21st century classroom that is entertaining for the new generation of tech savvy children. In addition to teaching, Ms. Shim is the head coach the middle school girls' basketball team, will be coaching volleyball, and is the sponsor and lead trainer for BOKS, the morning workout program. She has an enormous passion for all sports and teaching/coaching children to be the best they can possibly be in all aspects of life, while in class or out on the field.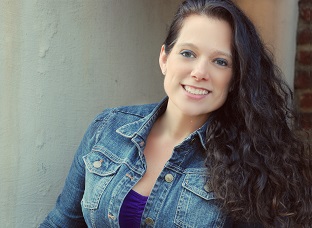 Registrar
Employed Since: 1/19/2001
Years Experience At School: 18
Elizabeth Kovacich - Registrar, Director of Admissions, and International Student Coordinator
Elizabeth Kovacich, also known as Ms. K, has been in the teaching field for over 15 years. She taught at foreign language camp in Minnesota, worked as a tutor and then a German instructor at the University of Georgia, and helped found Furtah Preparatory School. She earned her A.B. in German from the University of Georgia, as well as her Masters in German Literature.
Ms. K taught at FPS for 10 years, teaching all levels from elementary through High School, teaching English, German and Spanish, and many History classes. Currently Ms. K works in the administrative aspect of the school from her home near Washington, DC.
Ms. K's love of all things international led her to be the International Student Coordinator as well and she assists agencies in finding placement for the international students at FPS.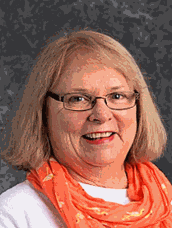 Office Administrator
Employed Since: 11/11/2013
Years Experience At School: 5
Mary Lou Luckie- Office Personnel
Mary Lou Luckie began her career working for the Metro Atlanta Chamber of Commerce as the Director of Small Business Services. After 10 years commuting to downtown Atlanta she became the Director of The Vinings Historic Preservation Society, responsible for implementation and execution of Society's mission, to preserve the historic spirit and structure of Vinings, Georgia, to educate the public, to engage preservation activities and to develop relationships with residents and stakeholders.
Ms. Luckie's last assignment was Community Activites Director, Allcourt Inc. Serving Bentwater & Seven Hills Communities in Paulding County.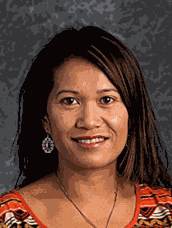 Business Manager
Employed Since: 11/12/2012
Years Experience At School: 6
Christy Houchins- Finance Manager
Christy Houchins received her Bachelor of Business Administration degree in Accounting from Kennesaw State University. Mrs. Houchins' extensive background in accounting comes from working for Taylor & Mathis, Post Properties, Hardin Capital and Mimedx Inc. as a senior accountant and accounting manager.
Mrs. Houchins lives in Kennesaw with her husband and two girls. Her hobbies include reading, cooking, and running.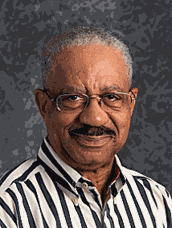 Director of Academic Success
Employed Since: 3/1/2015
Years Experience At School: 4
(Retired) Lt. Col. Kenneth G. Baskett- Director of Academics and Student Success
Ken Baskett joins us with over 35 years of education experience in high school and colleges. He has also served as an instructor/trainer for military careers after graduation. He was selected as one of 25 Instructors in the United States to develop and implement a new and challenging curriculum called Program of Instruction for all high schools in the nation and overseas to instruct the Junior Reserve Officer Training Corps (JROTC).
He was instrumental in the establishment of the 1st Corps (JROTC) in a home school in Cherokee County (The Kings Acacemy, Woodstock, Ga.), as well as having implemented a JROTC course when previously employed by FPS.
Col. Baskett's education and training is as follows:
Graduated Kansas City Junior College – Associates Degree
Graduated Tuskegee Institute (University) – Bachelor of Science Degree
Completed Course work for Masters Degree – Alabama A & M University
Graduated Officers Candidate School – Ft. Benning, Ga.
Graduated Instructors Training Course – Ft. Benning, Ga.
Graduated Special Training Jungle Warfare School – Panama Canal
Graduated Command and General Staff College – Ft. Leavenworth, Ks.
He has received multiple military awards and medals, as well as civilian awards.