Our Instructors
Instructor
Employed Since: 11/27/2017
Years Experience At School: 1
Ms. Blair was born in Mullins, SC and began school in Conway, SC before moving to White Plains, NY at the age of 5. Graduating White Plains Senior High School in 1974, her career has been amazing and as she puts it, blessed.
Her dream as a little girl was to travel the world to all of the places she learned about in geography class. Having started life on a share-cropping farm and being raised by a single mother, in low-income housing, who cleaned the homes of others for a living, she had no idea how she was going to get to those places, but she continued to dream.
While employed by IBM, Ms. Blair attended Mercy College in White Plains, NY and holds a B.A. in Education from the University of Russia, with a minor in Neurolinguistics (how the brain learns languages). She also holds international certifications in TESOL (Teaching English to Speakers of Other Languages), SLAM (Second Language Acquisition Methodology) and PMP (Project Management Professional).
Ms. Blair feels that learning has always been another life-long goal of hers and at the age of 9, she began learning Spanish from neighborhood friends, and sign language from deaf friends when she was 11. She is now fluent in Spanish and two sign languages (ASL and SEE) and has even interpreted at Spanish meetings to ASL for the deaf. Ms. Blair is also a novice speaker of Italian and Portuguese; and for the past ten years has been working on perfecting her Tagalog (aka Filipino).
Fortunately, the career in IT that Ms. Blair pursued, helped her fulfill travel dreams and has now lived and traveled around the world for both business and pleasure. Her favorite places have been Fiji, the Great Barrier Reef , the Philippines and Hawaii, to which she has traveled, thirteen times!
Ms. Blair comes to Furtah Prep, leaving behind a 40 year IT career. She worked at IBM for more than a decade and then established her own IT Learning & Development consulting company. Along with IT topics, Ms. Blair has taught courses on time management, business writing, customer service, engineering change management and a host of software and systems in English and Spanish.
She has also taught conversational business English and Spanish to business persons in Asia; and has even done some acting! As a trained voice-over artist, with agency representation, Ms. Blair's voice has been used on both commercial and industrial video and radio commercials.
Although she is of retirement age, Ms. Blair chooses to continue to work, which is where she says, she has always done her best learning. As a result, after deciding that she wanted a new career with meaning, she found Furtah Prep.
After learning of Furtah's culture and values, Ms. Blair said that this is where she wants to be, and she is extremely excited to team up with her students and their parents in helping the students achieve their own dreams and goals.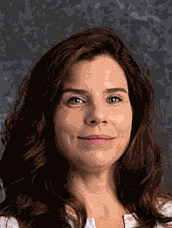 Art Instructor
Employed Since: 1/25/2008
Years Experience At School: 11
Renee Boulee: Art Instructor
Renee Boulee is proud to have been the art instructor at FPS since February, 2008. She has taught art for over 20 years at a number of organizations- Rome Area Council for the Arts, Darlington Upper School, Berry College (continuing education), Cobb County The Art Place, Fulton County Council for the Arts Audience Program, The National Creative Society Showcase for the Arts, and the Montessori School of Alpharetta. She served on the Board of the Rome Area Council for the Arts for over eight years- a non-profit organization that supports and promotes the arts.
Ms. Boulee has exhibited at the following locations: ACA Gallery; at the Robert W. Woodruff Art Center; Fire House Gallery, UGA; Monstra Cortona Italy; Hands on Book Exhibition, Atlanta, GA; and the Rome Area Council for the Arts Gallery, Rome, GA. She has studied at the Savannah College of Art and Design, UGA Studies Abroad in Cortona, Italy, and graduated CUM LAUDE with her Bachelors of Fine Arts, Emphasis in Painting, from The Atlanta College of Art at the High Museum.
Ms. Boulee's art classes at FPS emphasize giving students a foundation in fine art. Through hands on creative projects that incorporate Art History and Contemporary Art, as well as the elements of art, principals of design and their vocabulary. Projects concentrate not only on the end product, but the process and include, but are not limited to, drawing, painting, print making and sculpting.
Classroom time is divided between presentation, demonstration, lectures, student studio time and critiques. The majority of time is spent on student studio time as the making of art is central to art education. This time is supported by one-on-one student teacher interaction. Ms. Boulee believes students gain confidence and strengthen self-esteem through positive development of their creative identity.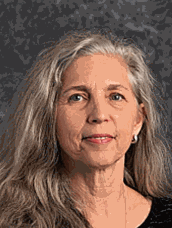 Instructor
Employed Since: 8/1/2011
Years Experience At School: 7
Deborah Edge: Science Instructor
Ms. Edge grew up in Memphis, Tennessee and graduated from Memphis State University with a Bachelor of Science degree in Vertebrate Zoology. After her two children were in school, she received her science certification to teach grades 7-12 from Rhodes College. After moving to the Atlanta area in 1995, she taught at The Cottage School in Roswell, teaching middle school science. She then taught at Chrysalis Experiential Academy, teaching high school Biology, Chemistry, Anatomy and Forensics.
Ms. Edge, who holds a Georgia Educator Certificate, Level 4, Biology (6-12), most recently taught middle school science classes and worked as an inclusion support teacher at The Davis Academy. At FPS, Ms. Edge currently teaches Biology, Zoology, Genetics, Chemistry and Physics and any other science needing to be tackled.
She and her husband live on a small lake in Cobb County with their two rambunctious rat terriers.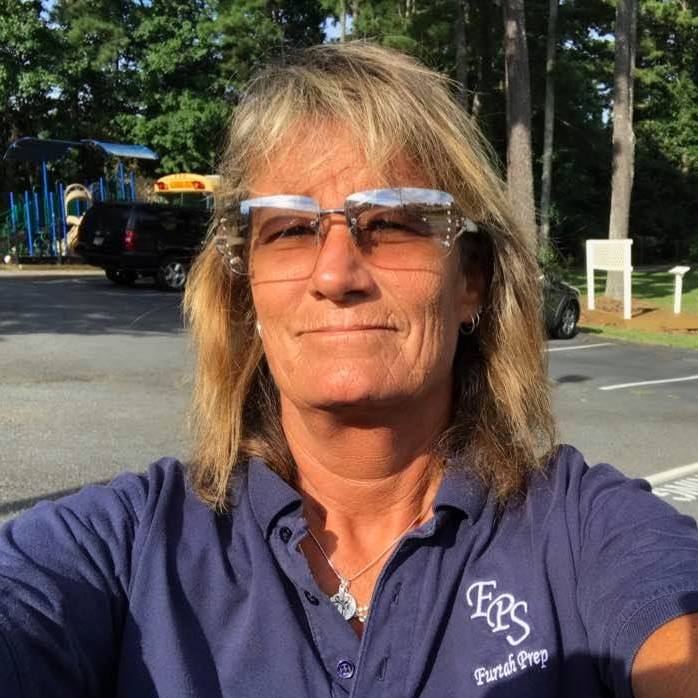 Instructor
Employed Since: 7/20/2016
Years Experience At School: 2
Suzanne Ferrone graduated from Kennesaw State University with a B.S. in Secondary English Education. In 2012 she received a M.Ed. from Georgia State University in Reading/ESOL. Ms. Ferrone taught high school Science, English, and Business Education as well as middle school Math at Devereux, Ackerman Academy.
She also taught Math, Social Studies, Remedial Reading, and English to intensive ESOL students at Marietta High School. Before becoming a teacher, Ms. Ferrone worked as a manager at Home Depot and owned a remodeling company in Dekalb County.
Ms. Ferrone believes that in order for students to be successful, teachers must identify learning styles, recognize student ability, and meet each student at their level.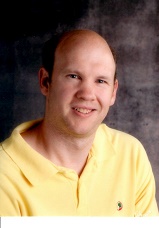 Instructor
Employed Since: 7/22/2016
Years Experience At School: 2
Mr. Young grew up near Cleveland, Ohio, then lived near Tampa, Florida, and later in West Virginia, where he graduated High School. In 1990, Mr. Young moved to Georgia to attend Kennesaw State University, where he earned two bachelor degrees, one in Mathematics, and the second in Mathematics Education.
Mr. Young taught Mathematics at Osborne High School for 6 years, and at Sprayberry High School for 13 years.
In 2003, Mr. Young graduated from Georgia State University with a Masters Degree in Mathematics Education.